Full Color Wooden Nickels & Dollars
These Full Color Custom Printed Wood Nickels and Wood Dollars feature your full color design on both sides of each token. The minimum order is 500 Wooden Nickels and 250 Dollars. Volume discounts are available (please see the price chart below for quantities up to 25,000 tokens). Production time for Full Color Wood Tokens is about three weeks after you approve your proof.
Our Full Color Wooden Coins Feature
Your full color design on one or both sides
1.5 inch diameter or 2 inch diameter sizes
Drilled holes are available
Made in the United States
Full Color Wooden Tokens Stand Out From Regular Wood Coins
Full Color Custom Printed Wooden Nickels and Wooden Dollars will help you stand out from others who print their tokens with only a standard one-color imprint! With our Customized Color Wood Tokens, you can print-detail-rich images, such as photos or multi-color designs and logos.
Anyone Can Use Full Color Wooden Nickels & Dollars
Wooden Nickels and Wood Dollars with your custom full color design are ideal as food tokens, drink tokens, entrance tokens, coupons, and much more! These Full Color Custom Printed Wood Coins are great for restaurants, bars, clubs, festivals, fairs, carnivals, tradeshows, special events, or any other use that you have in mind.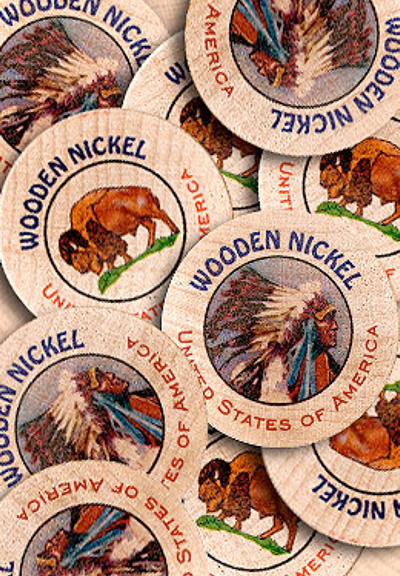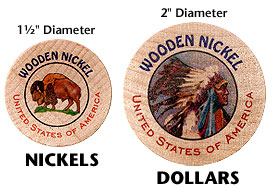 Full Color Wood Nickel & Wood Dollar – Free Setup
Standard Production Time:
15 business days after proof approval
Quick Print Charge:
For 6 working day production time, add 35% of base price.
To Order Click Buy Tokens Now or call us at 1-800-233-0828