You can choose from any of our stock designs or use your own logo and copy. In addition to the designs shown on this page, we have many other designs available.
For free samples, contact us.
Feel free to visit our Wooden Nickel Stock Designs and Metal Coin Stock Designs.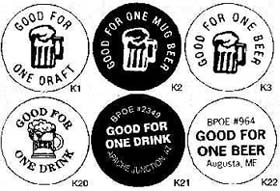 To Order, Please Call 1-800-233-0828